By Victor Thorn
AMERICAN FREE PRESS
After squandering millions of taxpayer dollars and subjecting thousands of Muslim Americans to surveillance, a six-year investigation by the New York Police Department's (NYPD) Demographics Unit has proved to be a total failure, resulting in not even a single case being opened against suspected-to-be-guilty parties. According to Assistant Chief Thomas Galati, "I never made a lead from rhetoric that came from a demographics report, and I was here since 2006."
Up until last year, NYPD officials have denied the existence of this police body, which was created with assistance from the Central Intelligence Agency (CIA). Today, it has been renamed the Zone Assessment Unit.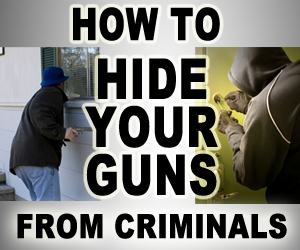 The extent to which this blanket investigation has gone is staggering. During its six-year tenure, NYPD agents amassed an enormous database on mosques, shopping centers, Muslim residences, workplaces, restaurants and social groups. Federal Bureau of Investigation (FBI) informants and undercover agents placed hidden cameras in mosques, secretly recorded conversations, eavesdropped on sermons and infiltrated student groups—all on persons that lacked any evidence of criminal activity or wrongdoing.
At a federal level, The Washington Post reported on Sept. 16, 2005 that the Bush administration undoubtedly lent its support, using 9-11 as its rationalization.
"Mosques and other houses of worship do not have special protection from surveillance under U.S. law," David Fahrenthold of the Post wrote.
Barack Obama's Cabinet seems more conflicted, with Attorney General Eric Holder voicing concerns, while chief counterrorism adviser John Brennan weighed in with entire confidence that the NYPD, Mayor Michael Bloomberg, Police Chief Raymond Kelly and Rep. Peter King (R-N.Y.) have operated in full accordance with the law in order to keep their city free of terrorist activities.
During an August 24 interview with AMERICAN FREE PRESS, Muhammad Rahman of the Islamic Circle of North America discussed his concerns that these investigations are still ongoing. "Even though it has come out that nothing was there, which we've said from the beginning, I don't think it's over, because the mayor and police chief keep justifying it," he said.
Rahman offered a different solution to Big Brother's snooping.
"Our door is always open," he said. "Come and speak with our community leaders. We'll tell them what they're doing isn't the right way. Why don't we form a partnership and work together?"



Council on American-Islamic Relations Executive Director Muneer Awad voiced his organization's anger over this matter in an August 21 statement. "It should now be abundantly clear to all unbiased individuals that the NYPD spying program was unproductive, counterproductive and discriminatory and that it did not make our nation more secure," he said.
Short of such revelations, this type of behavior will persist, as freelance journalist Murtaza Hussain noted: "There has developed a cottage industry of pseudo-intellectuals with a vested financial and career interest in ensuring that terrorism [is] seen as an urgent public threat, and which is vociferously intolerant of any argument to the contrary no matter how much evidence piles up against them."
Related articles