• Worst humanitarian crisis in nation's history threatens United States
By Keith Johnson
AMERICAN FREE PRESS
You don't need to thumb through a history book to find snapshots of Americans suffering through a great depression. Today, the poverty stricken are more visible than ever. They're living in cars, under freeway bypasses and camping out in tent cities that are popping up around the country.
Hard times are upon us, and the empirical evidence is there to prove it. Last year, the Bureau of the Census, more commonly referred to as the United States Census Bureau, introduced a new way of measuring poverty by adding in those with incomes less than 50% above the poverty line. According to an article in The New York Times, "That number of Americans is 76% higher than the official account, published in September [2011]. All told, that places 100M people—one in three Americans—either in poverty or in the fretful zone just above it."
When the Bureau releases its data for 2011 later this fall, those numbers are expected to be even worse. A recent survey conducted by Associated Press (AP) found a broad consensus among more than a dozen economists, think tanks and academics who concluded: "The official poverty rate will rise from 15.1% in 2010, climbing as high as 15.7%. Several predicted a more modest gain, but even a 0.1 percentage point increase would put poverty at the highest since 1965."
Add in those whom the Bureau now classifies as "near poor," and it is plain to see that the American people are on the precipice of grappling with the greatest humanitarian crisis in their nation's history.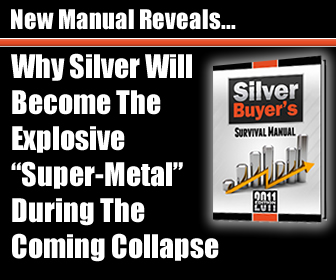 For many, the crisis has already begun. The results of a recent Gallup poll survey, conducted from January to June, indicate that almost one in five Americans have struggled to find food to feed their families.
"Nationwide, 18.2% of Americans so far in 2012 say there have been times when they could not afford the food they needed, on par with the 18.6% who had trouble affording food in 2011," Gallup reported.
For America's children, the situation is particularly heart wrenching. Earlier this year, the United Nations Children's Fund (UNICEF) reported that the United States had a child poverty rate of 23.1%, higher than any developed nation outside of Romania.
Related articles