Rubio introduces Romney, vision of GOP future … Florida Sen. Marco Rubio is one of the GOP's fastest-rising stars … Rubio used his Cuban immigrant parents' story as his version of the American Dream … "America is the story of everyday people who did extraordinary things," Rubio said … "My Dad used to tell us, 'En este pais, ustedes van a poder lograr todas las cosas que nosotros no pudimos:' In this country, you will be able to accomplish all the things we never could," he said. Rubio's remarks in Spanish spoke to the larger theme of his optimistic address: that things are possible in America that aren't possible elsewhere. "We're special because dreams that are impossible anywhere else come true here," Rubio said. – CNN
Dominant Social Theme: End of the GOP? Mitt Romney may lose but the vibrancy of the American system of democracy is never in doubt.
Free-Market Analysis: Here's a question: If the Republicans want to win the election, why did they just commit fraud against their libertarian/conservative wings? The Republican leadership used a series of dubious tactics to ram through a series of rule changes that are seemingly designed to disenfranchise the party's growing, small government liberty-movement.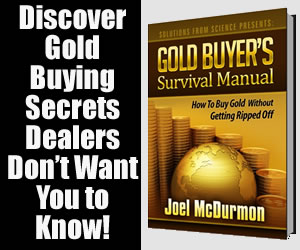 The ramifications go far beyond any parochial power perspective, however. There are several messages that are likely being sent and one pragmatic one as well. In politics, especially nothing is quite what it seems. Here's how Human Events describes the most important rule change:
Although there are several changes contained in the rules, the one that many opponents said upset them the most was Rule 12, which permits a major change in the timing of rules governing the 2016 convention. Republicans traditionally decide their rules for the next national convention at the close of the last one, and there can be no changes in between.
Rule 12 alters this in an important way. Now, by a vote of three-fourths of the full Republican National Committee, there can be a mid-term convention or another vehicle between presidential election years to make alterations in Rules 1-24, which govern the presidential nomination process.
Party conservatives such as Republican National Committeemen Morton Blackwell of Virginia and Jim Bopp of Indiana voiced strong opposition. Such a change, they warned, could spell "evolving rules" during the four-year period between presidential elections. Moreover, conservatives feel, this is one more step toward the national party forcing its way on state parties—an argument that was pivotal to eliminating another proposed rule that would have given the presidential candidate and not the state party over who actually serves as a national convention delegate.
This is probably all about libertarian GOP Congressman Ron Paul (R-Tex). The top men at the GOP have been determined to head off Ron Paul and, more importantly, his delegates and backers.
Ronald Reagan became a viable candidate through the convention process and no doubt the Republican brain trust is looking ahead to 2016 and the possibility of someone else emerging as a viable free-market oriented candidate.
They don't want that any more than they wanted Ron Paul's emergence. Paul and his family were harassed by the TSA during their recent political travels. Who knows what has been indirectly intimated to the Paul campaign and to Ron Paul directly?
Related articles