By Andrew Quinn
REUTERS
(Reuters) – China and the United States were divided on Wednesday over how to end the bloodshed in Syria and defuse tension in the South China Sea and other global troublespots, but stressed hope for steady ties as they navigate political transitions at home.
U.S. Secretary of State Hillary Clinton and Chinese Foreign Minister Yang Jiechi vowed goodwill after talks which had been preceded by criticism from Beijing of Clinton's calls for a multilateral solution to the territorial disputes in the South and East China Seas.
Clinton told reporters that such disagreements did not have to hobble cooperation.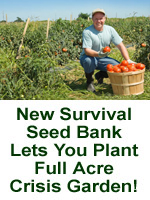 "I'm very proud of the strength and resilience that we have built into our relationship," she said after talks with Yang in the cavernous Great Hall of the People in Beijing.
"It makes it possible for us to talk about anything, and to find ways to tackle issues frankly and forthrightly," Clinton said, adding that the two sides would not see eye-to-eye on all the issues that are part of their vast relationship.
Yang also cast relations in a positive light, saying both sides could work together as long as "mutual respect for each other's core interests and major concerns" continues.
"History and facts have repeatedly proven that China and the United States have interwoven interests," said Yang.
The remarks underscored efforts by both sides to contain quarrels, especially as they focus on domestic politics. China's Communist Party is preoccupied with a once-in-a-decade leadership over coming months, while U.S. President Barack Obama is focused on a re-election fight culminating in November.
U.S. officials canceled an evening press briefing shortly after Chinese state media said a Chinese official who fled to a U.S. consulate in China in February had been charged with defection and taking bribes.
Related articles